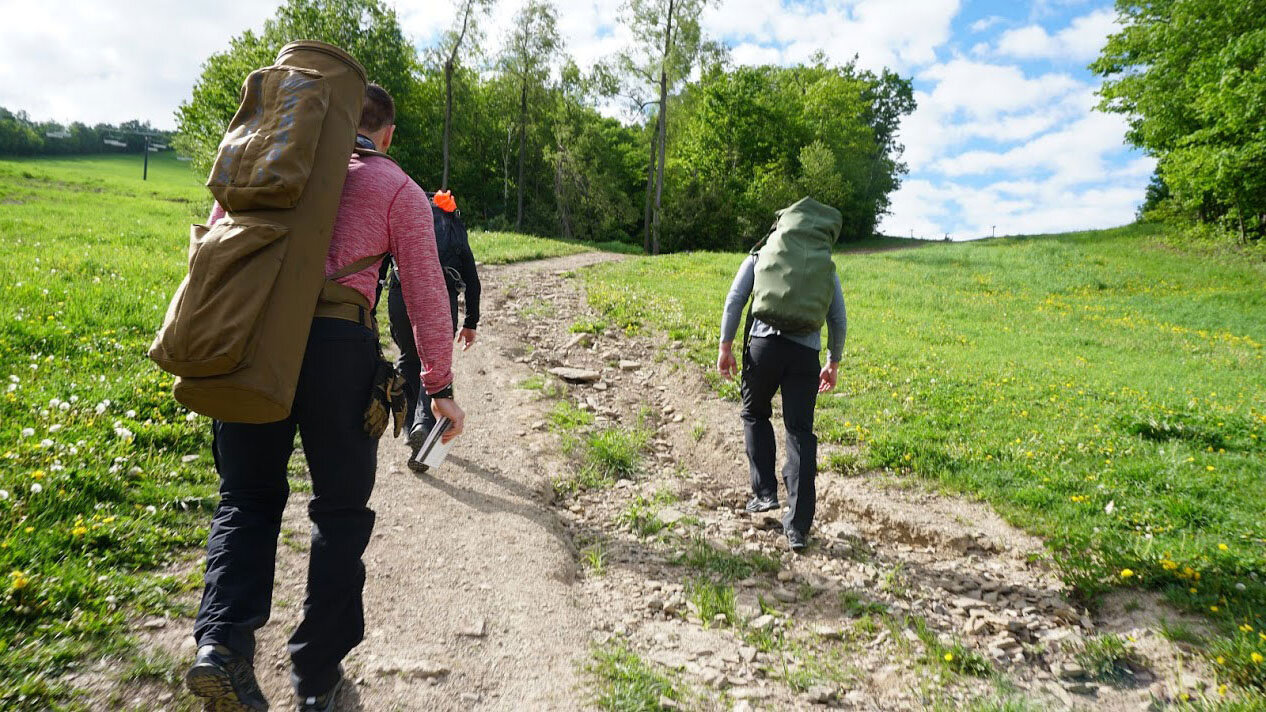 Forging stronger teams through a shared challenging experience
TLE Overview
Epic team building experiences based on first-hand knowledge of business strategy, senior leadership, and military combat training. Designed to push boundaries and expand comfort zones, these physically and mentally challenging exercises encourage team bonding through a shared challenge.
"I thought that the physical team building session was awesome. I appreciated the physical activity (and in particular the rope bridge - very cool!). It was a great tangible example of how teams work ad how high performing teams need to operate."
"The exercise was intense but designed to allow all team members to contribute. The strengths of each team member and the need for varying capabilities was clearly evident by the end of the exercise."
"The event tested the ability of people to work together, both as leaders and as followers in the same setting. The physical nature generated a more natural interaction as we thought more about the environment and activity than the 'management exercise' component".
WAYNE CONNELLY
President, Federated Insurance
KARI VAN GUNDY
CEO, Zenith Insurance Company
CRAIG PINNOCK
CFO, Northbridge Financial
91%
_
rating by participants for the overall TLE team building experience

86%
_
rating by attendees of the overall satisfaction of the team building event and group presentations
300+
_
people have participated in the TLE experience

Ropes Course Team Challenge:
The unique combination of the LDR Ropes Courses teaches participants to grow at both the team and individual levels by exploring leadership and communication concepts, problem-solving, and coaching. Whether focusing on collaboration with every single team member or emphasizing individual risk-taking and trust, the Ropes Course Team Challenge encourages expanded comfort zones, personal achievement and team success.
Mountain Hike Team Building:
Pushing boundaries as a group is key to team building. Our instructors lead teams through this learn-and-adapt style of instruction that tests new skills as they are acquired. While hiking or climbing a challenging mountainside, teams are able to quickly and instinctively identify their strengths, weaknesses and motivators. Rewarded with a spectacular mountain top view at the end, the sense of great achievement renews the inspiration and true spirit of teamwork.
On the Water Communications Challenge:
Water navigation requires every member of a team to participate, communicate and work together to get down the river safely. This exercise is for the high performance team looking for the ultimate challenge in a controlled wilderness environment. Our instructors guide team members though a progressive adventure in mastering listening, planning and executing skills.